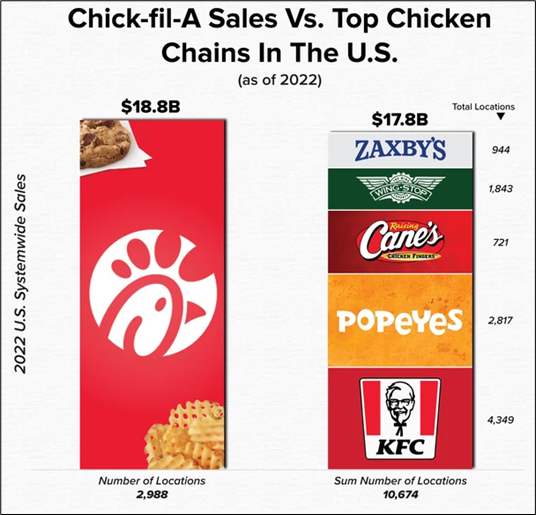 ---
Current Views
---
Short CADJPY at 108.90
Stop loss 110.26
Long 10DEC EURMXN
18.70/18.20 put spread
~50bps EUR
off 19.16 spot
November 13, 2023
---
2024 Almanac
---
The 2024 Spectra Markets Trader Handbook and Almanac is now on sale. Based on feedback from readers, we made some big changes to the format. The book is now coil bound and it's smaller, so you can easily fit it on your desk. Sweet. Here's the outside.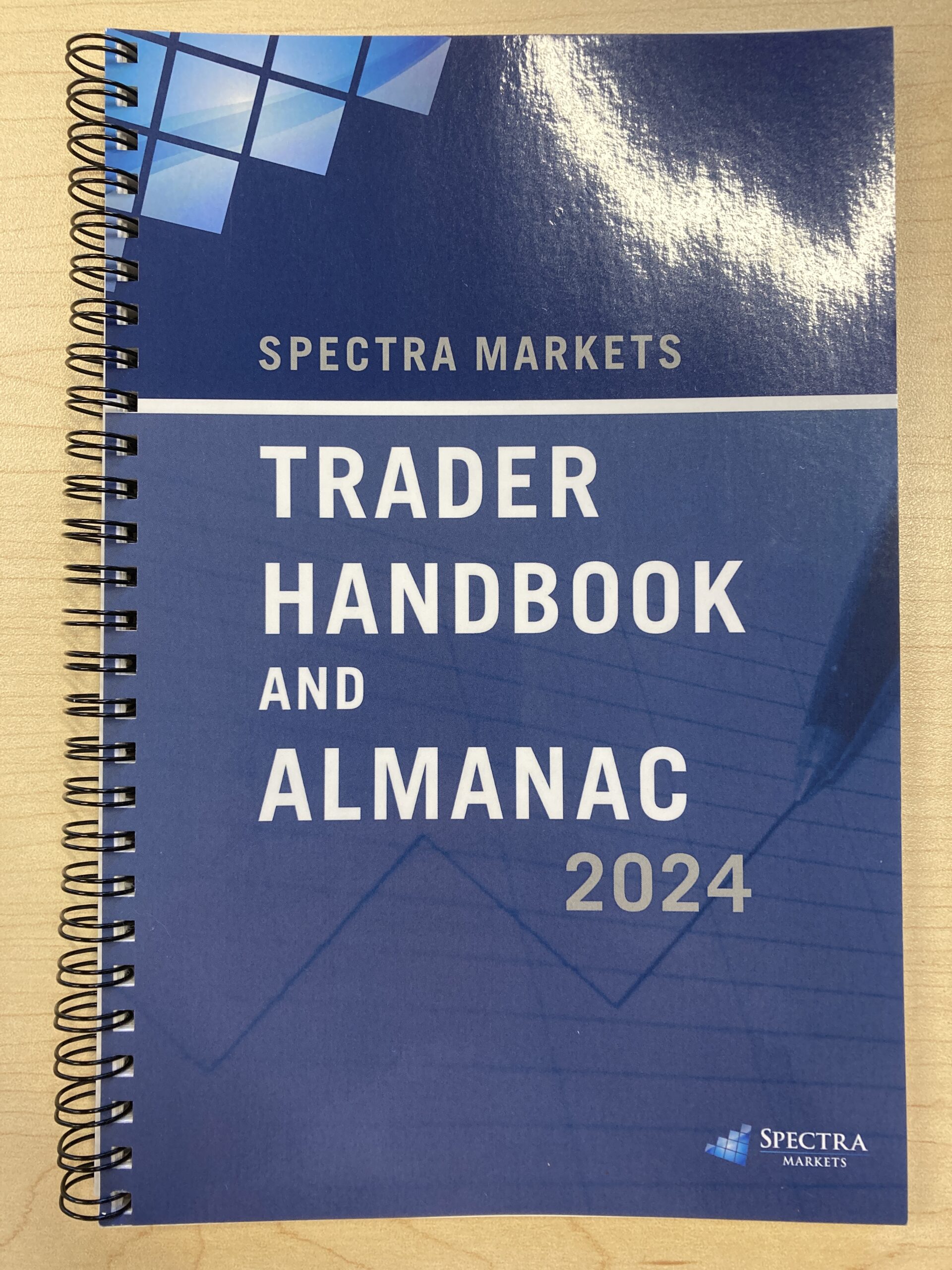 And here's how it looks on the inside. Order the almanac here.
The inside of the book is packed with info, including weekly pages (day timer style) that remind you of the major seasonal periods and turns for every major asset (stocks, FX, commodities, etc.) big central bank meetings, holidays, corporate month end, etc. The seasonality reminders are laid out clearly so you can see them ahead of time, and the book also includes other useful info and monthly review pages to help you formulate and stick to your trading plan. It's $34 with free shipping within the USA.
There are previews ahead of each month that highlight upcoming seasonals, plus there is trading advice, nuggets of wisdom, and useful Appendices full of other information to help your trading stay in synch. Buy a bunch for your team. Help them get organized! The Almanac is also a good place to take notes, track your P&L, and record thoughts and emotions.
We tracked the performance of the seasonal signals from the 2023 Almanac, and they have worked extremely well YTD. This is good to know because the signals are obviously all out of sample; they were published in November 2022. That's a good sign. It tells you the Almanac is useful.
Here are the statistics for the seasonality trades in the 2023 Almanac so far this year. While it's obviously presented as good marketing for the 2024 Almanac, the performance of the primary seasonal trades of 2023 is of interest on its own, too. Whether or not seasonality works out of sample is an important thing to know. It has worked this year.

For simplicity of presentation, the positions are not volatility adjusted, but when we vol-adjust the trades, the returns are similar. Here is the path of the returns over the year. You can see there was a particularly strong period in March 2023 and that was a big contributor to the overall success of the signals.
Cumulative return of the 2023 Almanac Seasonality trades YTD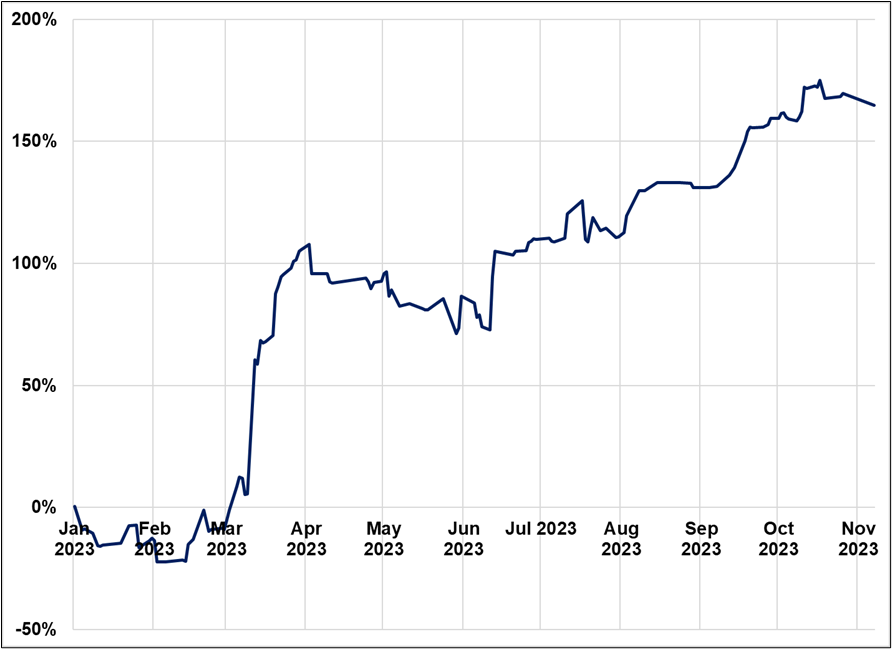 Tighten up your trading process… Order the 2024 Almanac here
---
This week's calendar
---
CPI and Retail Sales are the highlights. Note the TLT and GBPUSD seasonality in blue at the bottom.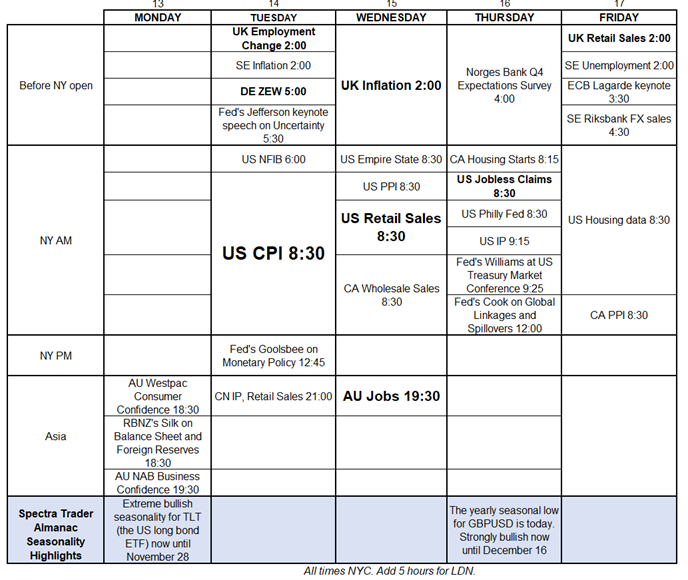 ---
Final Thoughts
---
I did a podcast with Tony Greer on Friday. The first half is macro, and the second half is a brief history of my long and winding professional road.
Have a fresh, juicy day.
good luck ⇅ be nimble
---